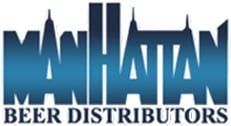 The past few months have been a busy few months for Cider Creek Hard Cider. Our craft hard cider company launched with Atlantic Importing of Framingham, MA and Manhattan Beer in New York, New York.
Atlantic Importing will be focusing on growing the brand from the 300 accounts it's already in in Massachusetts, to additional craft-focused, on and off-premise locations.
"Atlantic Importing continues to search for new craft beer and spirit lines from around the world. We are excited to partner with Cider Creek. They make an amazing product that fits with what we are trying to do with our portfolio. Their ciders taste like Normandy but are from upstate NY! They also show passion for their product and the industry. We look forward to continuing to build the brand in MA," Adam Burnham, Senior Brand Manager, Atlantic Imports.
Manhattan Beer continues to expand its portfolio of craft products. "We are extremely excited to add the Cider Creek brand to our cider portfolio. As a fresh pressed, local, NY state brand, Cider Creek first perfectly into our portfolio of exquisitely crafted local beer, spirits and ciders. It is one of our goals to continue to work to develop NY state produced brands. We feel the market is ripe for great people, like Kevin and Melanie, and the locally sourced products that we can help grow in the Metro NY area," said Robert Mitchell, VP Craft, Wine and Spirits at Manhattan Beer.
Cider Creek Hard Cider is thrilled to be working with both distributors and looking forward to great growth in both markets.