---
First location: Bernard LEBREC'S De La Percee
Our first stop was off the cider route, not far from Normandy. If you are headed to Normandy, you'll drive right by Lebrec's. His cidery is inside an old castle, dating back to the 13th century.

Like Cider Creek, Bernard does everything himself. The caveat, he also has his own orchards that have been in the family for generations. He grows, presses, ferments, bottles and labels about 20,000 bottles per year. He gave us a tour of his facility, we saw the fermentation room with fiberglass tanks, the pressing room, his storage room full of old barrels and what seemed like endless shelves of aged cider, and, we even got a sneak peek inside the old archers tower.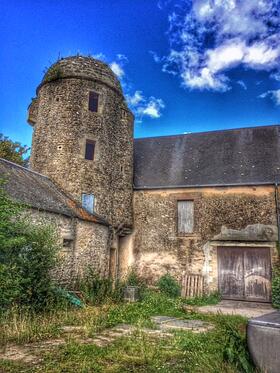 ---
The ciders we tried included:
Calvados De La Percee
Apertif
Cidre Bouche
Jus de Pom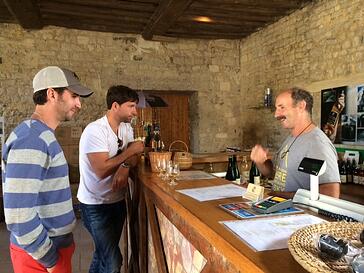 What we bought? All of it.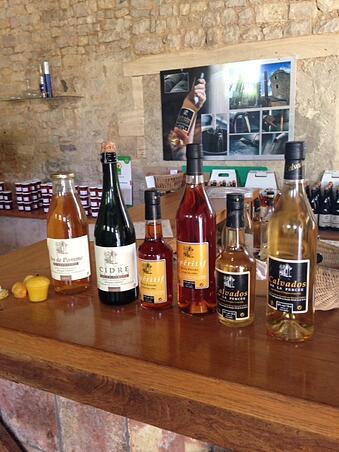 We told Bernard we'd like to come back and help him press, brew and bottle this fall and he said we were welcome any time. Perhaps there could be an old-world, meets new-world collaboration in the works?
Merci, Bernard!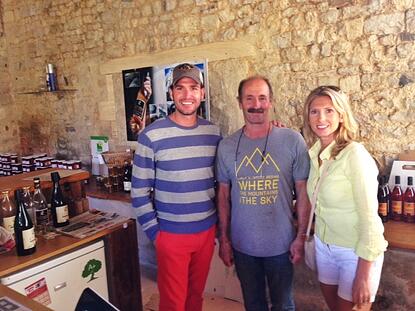 ---