Thanks to the success of our KickStarter campaign, Cider Creek Hard Cider is now open for business in upstate New York and Massachusetts. We have received all of our permits and licenses and have officially opened our cidery.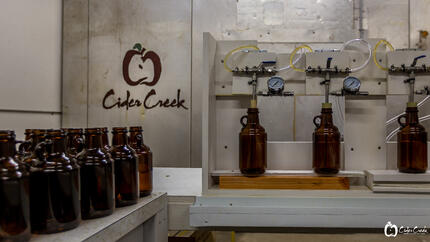 Thanks to everyone who supported our campaign. Your names are all painted on the apples in the bushels underneath the tree that we painted on the cidery wall. We would not have been able to launch our product without you.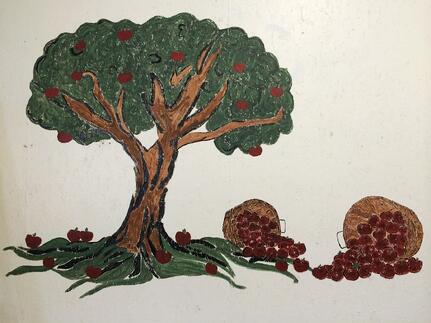 Now, just a few weeks later, we've already bottled and sold our cider in the 16 oz and mini growler sizes to bars, restaurants and specialty stores in Massachusetts. Cider Creek Hard Cider is a true artisanal, craft cider made in a farmhouse cidery in Canisteo, NY. Because of the great demand and positive reviews, we're making 5x the quantity to bring more cider straight from the farm and directly to you. It's our goal to bring our cider to New England and New York City and upstate New York.
We will be keeping the list of locations that sell our cider up to date. If you don't see your favorite bar, restaurant, liquor or specialty store on this list, tell us where you'd like to be able to buy Cider Creek Hard Cider in the comments below.